Latest News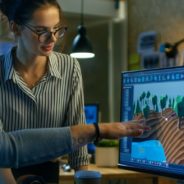 It is generally known and accepted that California is where a huge majority of workers in the video game industry reside.
This is also why E3 is commonly hosted in California which is home to all the latest gaming and hardware releases.
However, Illinois is not far behind if we read a new report of the Entertainment Software Association.
This report takes into account the revenue generated for different states and also the number of video game jobs in all these states.
Illinois has also been amassing revenue through the video game industry and also generation of employment for the state.
Thus, Illinois is ranked fifth overall in these two categories.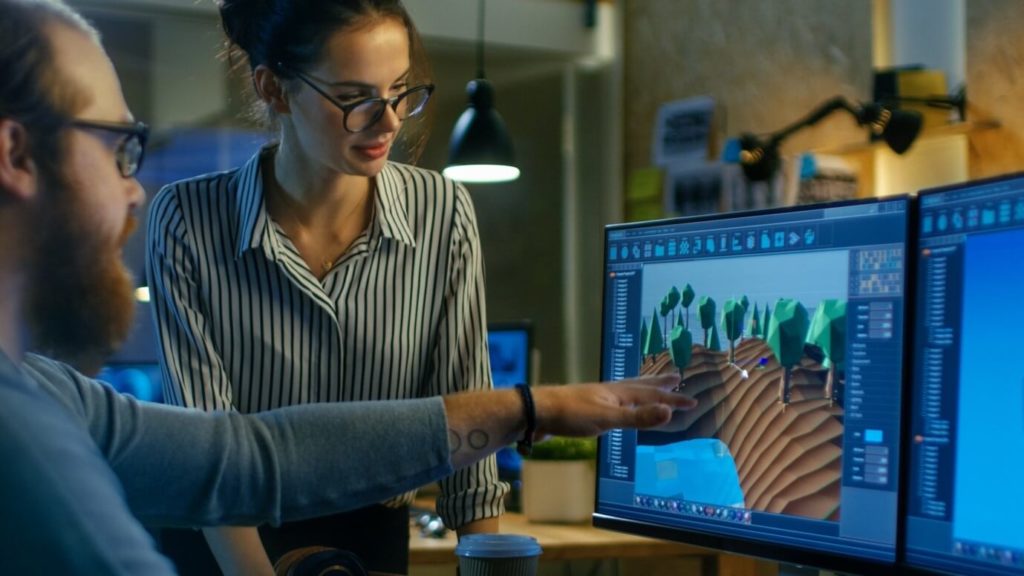 They have more than 5,900 people employed in this industry in the state. Only four other states rank ahead of Illinois.
Even in terms of revenue, Illinois ranks high for its $354 million generated annually according to the ESA report.
This same report has also found that employees in Illinois earned $102,000 compensation on a yearly average in the year 2005.
These jobs provided by the video game industry are high paying, creatively stimulating and technical jobs.
While most of the focus has been on states like California, New York, Texas and Washington, the state of Illinois has been slowing but surely building up their gaming industry.
The city of Chicago has been fundamental in this wave of growth in terms of gaming creativity and innovation.
Midway Games is the most popular developer and publisher of video games to come from Chicago.
This company has created games such as NBA Jam, NFL Blitz and Mortal Kombat. This company filed for bankruptcy, but in its place many other companies have come up.
Illinois has a ranking of 6th according to the ESA for having 97 companies that are related to the video game industry.
Deep Silver, Phosphor Games and Noggin Labs are some of the major local players. Other companies like Zynga have offices here, as does Electronic Arts.
Illinois State has also been working to increase education in this field.
This is evident in the 16 programs in various colleges, which focus on the video game world.
This creates continuity in terms of what students' study and their career. The Entertainment Software Association also takes this criterion into account in their studies.
This is done by the creation of an interactive map that shows the different college courses available and also the companies in each state.
With E3 2019 currently in full swing, it is great to see Illinois being so well represented at the event.
If you are a gaming enthusiast you will be spoilt for choice with big name titles being release.
In addition, hardware manufacturers' such as Nvidia, Intel and AMD all take the opportunity to showcase their latest products. So whether you are looking the latest CPU or the Best mATX cases money can buy, then you will not be disappointed.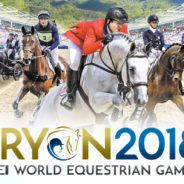 For equestrian enthusiasts, the World Equestrian Games (WEG) is the pinnacle of all equestrian activity; more prestigious than even the Olympics.
This year, the World Equestrian Games is heading to Tryon, North Carolina from September 11 to September 23 and the equestrian world is already getting excited for the crème de le crème hailing from over 70 different countries to come together, compete, and show us what they're made of.
Opened in 2014, The Tryon International Equestrian Center (TIEC) will play host to the biggest equestrian stage in the world – and what better choice of venue could there be?
TIEC boasts top-class facilities for competitors and spectators…and it's not bad for the horses, either! No expense was spared in the building of the state-of-the-art venue which features no less than ten arenas and a stadium seating 6000 people, as well as elevated and shaded viewing decks, restaurants, equestrian shopping, VIP hospitality areas and loads more.  Or those who can't bear to tear themselves away from the action for a moment, there's onsite accommodation available and with 1000 permanent stables, it's essentially one of the biggest and best horse hotels in the world too!
WEG happens only once every four years and the equestrian spectacle brings the best athletes (both human and equine) together to compete in not only the three Olympic disciplines of Dressage, Showjumping and Eventing, but also Vaulting, Driving, Endurance, Reining and Para-Dressage.
With that much action taking place over two weeks, it can be pretty difficult to decide which events you want to spend your hard-earned cash on.
Tickets start from as little as $20 but go all the way up to $1380, so there really is something to suit all tastes and budgets. The best thing about WEG?
Because it's such a huge event (it attracts up to 500 000 visitors!), there's something for everyone. Yep, we mean everyone – whether you're an equestrian enthusiast, a casual observer who enjoys horses from time to time or someone who has never touched a horse before in your life, the World Cup of Equestrianism won't fail to impress.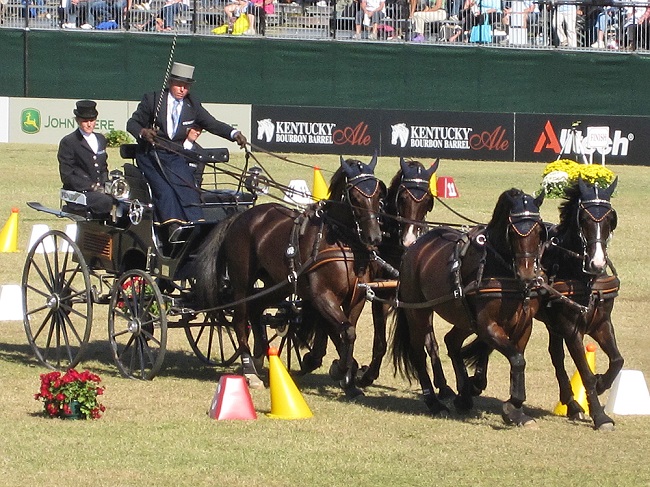 What events should you watch out for? Showjumping is always one of the most popular with spectators, and it's a great option for those who want to bring non-horsey family members along. It's easy to follow, is adrenaline-packed and much faster-paced than many of the other disciplines on offer. Head over on September 23rd for the individual finals; some would argue that it's the most nail-biting event of the entire two weeks of WEG.
Vaulting is another sport that almost everyone can appreciate; as if gymnastics and horseriding weren't hard enough by themselves, this event is an acrobatic-inspired combination of the two. September 20th is the perfect day to take in some vaulting, featuring both individual and team events as well as a freestyle. The Dressage Freestyle on Sunday September 16 is a truly magnificent display too. Only the top-ranked horse and rider combinations will get to take part in a 'dressage to music' performance to decide the medallists.
Finally, for those who are into extreme sports and love horseracing, Eventing would be right up your alley. The triathlon of equestrian sports is the ultimate test of both horse and rider in terms of fitness, bravery, skill and endurance.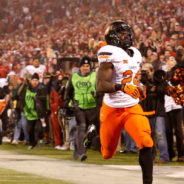 Tyreek Hill is a football player for the NFL, but that's not all he is. The former running back for the Oklahoma State Cowboys pleaded guilty to punching and choking his girlfriend. As a condition of his plea agreement, Hill was ordered to attend a fifty-two week batterer intervention course and undergo supervision for two years. If he completes this agreement, the muscled football player won't be a convicted felon.
That case made headlines across the United States. Even though Hill was kicked off the Oklahoma team, he went on to play for West Alabama for the 2015 season. This year, he was chosen as a draft pick for the Kansas City Chiefs, but is that a wise decision given Hill's volatile temper? Coach Andy Reid has a big, compassionate heart! Radio talk-show host Carrington Harrison expressed shock to USA Today Sports and felt a negative vibe from fans when the Chiefs drafted Hill.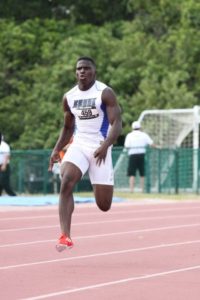 The reaction in Kansas City ranged from anger to concern and more. But Coach Reid offered a few of his own thoughts about Hill: "To actually admit you were wrong … a lot of people won't do that, they just won't go there." What he was probably trying to say was that Hill deserves another chance at redemption, but without actually saying it. Kansas City Chiefs general manager John Dorsey is also willing to trust Hill, who has met the conditions of his three year probation and passed whatever vetting process the Chiefs have but won't disclose. Joan Schultz, executive director of The Willow Domestic Violence Center in Lawrence, Kansas, wasn't at all convinced. "What does 'trust us' mean?" she said.
Violence lurks in the shadows and just like lightning, it's impossible to know where or when it will strike. Tyreek Hill strangled his girlfriend, who was lucky to be alive after the ordeal. According to Scott Mason, director of marketing at the Rose Brooks Center domestic violence shelter, choking is a precursor to homicide. There is a possibility that someone will end up dead in the future by the same method. When we look at battered spouses or live-in partners there are patterns of behavior coming from the assailant that can't be ignored, but before now Hill had no record of domestic violence. He is young, after all. Perhaps he is impulsive. This brings up a difficult question. Should he be forever denied an opportunity to redeem himself?
It could be argued that football is the most appropriate outlet for Tyreek Hill to vent his aggressive tendencies. How would the greater good be served if he can't play? Hill's girlfriend was pregnant at the time of the attack and she has since given birth. Their child will have a head start financially if Hill remains in the NFL.
Only time will tell if Hill can stay on the right side of the law. The instincts of some sports fans might to be to think: "Screw him." But athletes have been forgiven for worse. Linebacker Brandon Marshall is a good example!
It seems that corruption is rampant in the U.S. state of Illinois. Rod Blagojevich was the former governor of that state and was convicted for a litany of charges in 2008, the most serious of which was attempting to sell a Senate seat that was once occupied by then President-elect Barack Obama. Mr. Blagojevich is now serving a rather long prison sentence in Englewood Penitentiary in Colorado, and isn't expected to be released until 2024.
A federal appeals court tossed out some of Blagojevich's convictions last year, but not all of them. He was hoping the Supreme Court would scrap the remaining convictions but that wasn't the outcome. Blagojevich went beyond what's acceptable in the world of politics, despite his arguments that he acted no differently than any other elected officials who leverage their power. Blagojevich hung himself: there was a fountain of incriminating evidence that came from wiretaps on his phone and his own testimony during his second trial.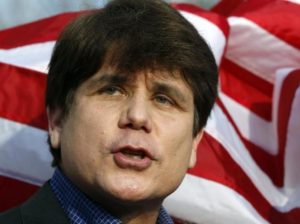 Blagojevich's money-making schemes weren't limited to selling a Senate seat. Back in 2009 when a series of indictments were handed down a federal grand jury illustrated the many ways in which Blagojevich tried to enrich himself and those close to him. This was the opposite of what he pledged to do in the first place – get rid of government corruption. The state of Illinois has an image problem because George Ryan, the governor who came before Blagojevich, also served time in prison for racketeering and conspiracy.
Blagojevich also tried to bleed a Chicago hospital of $50,000 in campaign contributions, and threatened that if the cash wasn't paid the state would increase the amount the hospital would pay for Medicaid reimbursements for specialty-care doctors.
Blagojevich isn't the only one paying the price for his misdeeds. His father-in-law, Dick Mell, is a retired Chicago alderman and helped the former governor get to Congress back in the mid-1990s, but the two men had a falling-out not long after. Mell stated he regretted aiding his son-in-law. Blagojevich's wife, Patti, expressed disappointment at the recent decision of the appellate court to reject her husband's appeal.
What is an appellate court? Basically, it's a court of appeals. Cases can be further appealed all the way to the U.S. Supreme Court. This time, however, no new evidence is given and there is no jury. The judge will go over the material from the original trial and decide if the lower court made the right legal decision.
There may be a glimmer of hope for Rod Blagojevich. Apparently, he and Donald Trump know each other from the popular show Celebrity Apprentice. The two men seemed to have built a rapport. If Trump becomes President could he commute the disgraced governor's sentence? Trump's candidacy is gaining steam and it's possible he could get into the White House after all. Anything can happen when the election results come in. Pardons and commutations usually happen only when a President's term is over. Obama won't help Blagojevich, but what about Trump? He might do something.
Looking for things to do while you are in Chicago. Here are few things that may give you inspiration during your stay.
The Missouri chapter of the Council on American-Islamic Relations (CAIRO-MO), along with other Muslim coalitions, hosted a Welcome Lunch last Saturday for over 100 Syrian refugees now living in the area.
"These families have left everything and are now trying to rebuild their lives in St. Louis," said Faizan Syed, executive director of CAIR-MO, before the event. "It's our duty to do whatever we can to help them get back on their feet and rebuild their lives."
Members of the local Muslim community came together to greet the refugees, wanting to make them feel welcomed and introduce them to fellows. Middle Eastern dishes were prepared over a buffet, and gift bags loaded with home staples lined the tables.
Among the attendees were other refugees, from Kosovo, Somalia, Afghanistan and Iraq, looking to offer empathy and friendship to the new arrivals. Other attendees were Muslim immigrants, or the children of immigrants.
"Being a Palestinian myself," said Mustafa Musleh, "I know what it's like. It's important to show we're thinking about them. We want the community to see we're out there working to help them."
Despite the best intentions, however, the Syrian refugees faced transportation issues to the event. Most refugees arrived over two hours late, after having to be picked up individually by taxis. The original plan, which involved a school bus, was scorned by technical errors.
The bus made rounds in the south St. Louis neighborhoods where the refugees are settled, but without a translator, many of the refugees were too frightened to get on. Once the bus returned, it was unable to go back into the city, and taxis were ordered for the remaining refugees.
This is certainly the least of the refugees' obstacles since leaving Syria. For some of them, finally landing in St. Louis has been a 4-year battle. The list of complications only gets longer as they face the cultural and language barriers of their new life.
63 Syrian refugees have made their way to St. Louis this year, and an estimated 300 will arrive before year's end.
This is a good start, but a drop in the bucket compared to the 10,000 Syrian refugees promised by Barack Obama to be taken in all over the country. Only 1,000 have arrived since that promise in September.
Once the refugees finally made their way into the gymnasium where the luncheon was being held, much of the buffet and attendees were gone. Still, the refugees were grateful for the experience, and were able to meet the remaining members of their new local community.
"It feels good to be here," said Deak, a female refugee, through a translator.
In that way, the luncheon was a success, even if it didn't go exactly as planned. The St. Louis Muslim community met with its new fellows and gave them hope that their new lives would be better. Then connections made at this event will last long after the memories of bad planning disappear.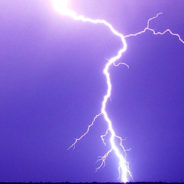 Brutal thunderstorms interrupted Mother's Day Weekend this year, leaving 30,000 individuals without electricity. Trees and power lines alike fell to the 60+ MPH wind speeds, hail and lightning across southern Illinois and into south eastern Missouri.
By Sunday night, almost all homes had power restored, however. Ameren restored power to over two-thirds of those who experienced outages by Saturday evening, prioritizing large populations.
"Several sub-transmission lines were damaged and our focus is on getting those larger systems back on line first so we can restore power for the greatest number of customers in the shortest period of time," said John Barud, Senior Director of Division Operations, Ameren Illinois, in a written statement.
The inclement weather downed a total of 15 sub-transmission lines, says Ameren, who went to work immediately fixing the damage. On Sunday morning, it was just the Metro East, who was hit hardest, left in the dark.

All but 360 were able to spend Mother's Day evening with the lights on. Those in the Collinsville, Highland, Wood River and Marine areas were last to see power restored.
Clarkson Valley of St. Louis county received the final brunt of the storm, experiencing the last small outages on Sunday night. Storms were expected to continue into the week til Wednesday, but has subsided to more pleasant spring weather.
Quick restoration was due in large part to planning on behalf of Ameren. The company had placed electric utility contractors and employees on alert status after monitoring the weekend's weather system.
No injuries were reported. This is likely to be only the first of severe storm of the season. To keep your family safe and prepared during thunderstorms, adhere to government recommendations.